Answers

Dec 28, 2020 - 03:50 AM
Good morning.
Yours is a common problem for small companies that don't care to pay what can be exorbitant rates that CCI and AMT charge small providers. Really- sometimes I wonder if they price everything so high (higher than even cellular/PCS) just to discourage small lessees from using their towers. To complicate matters, the rent isn't the only compensation- there are application fees, structural analysis review fees, construction management fees, contractors you have to use, etc. It all adds up to making it cost prohibitive for small companies to use public tower company towers.
There are a few ways to look for independent towers- the free way is to use a source like
www.antennasearch.com
or the
FCC's own ASR search
. Just be aware that both rely upon the FCC data which is fairly reliable, but there are a lot of registrations that aren't constructed or were constructed and subsequently decommissioned but the company hasn't notified the FCC. There is even contact information (email and address) for the people who registered the tower from the company or their attorney/engineer.
If you are looking for something more comprehensive, we maintain a tower database that is significantly more robust than the FCC data. We also know the leasing process well and can point you towards good tower companies to work with. Call us if you wish to discuss more.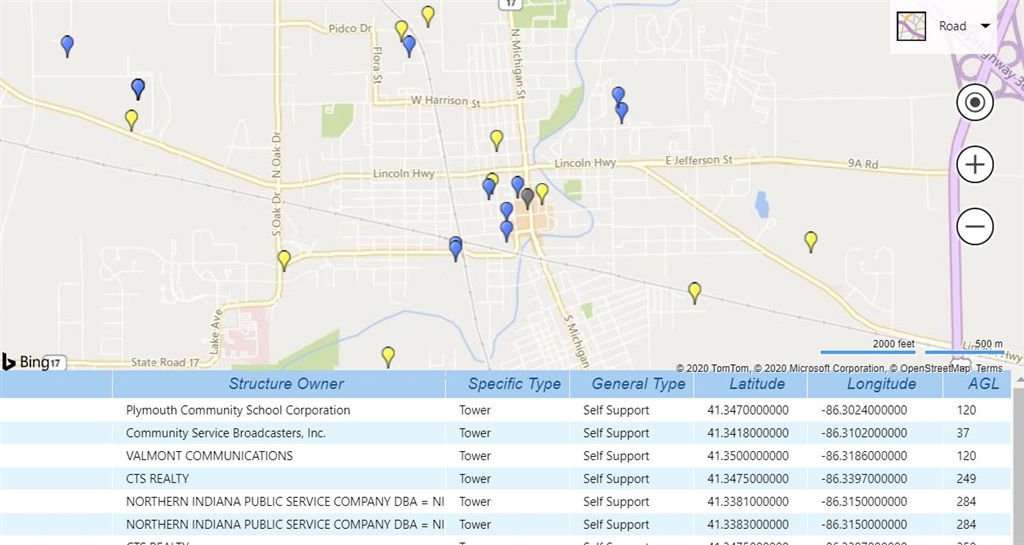 Thanks,
Ken
---

Jan 13, 2021 - 03:46 AM
I posted this question to LInkedIn as well-
here are the responses on it
. There are a number of companies that would love to lease to new market entrants without as much red tape and perhaps better economics.