Answers

Aug 14, 2017 - 07:43 AM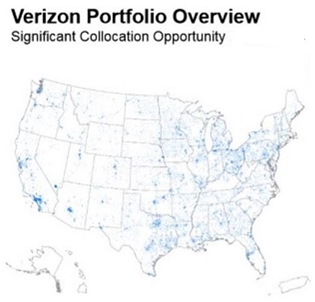 FROM AMERICAN TOWER PRESENTATION ON VERIZON ACQUISITION
Best guess offhand is 10% of the towers are owned by the operators. On the "why" question, to convert underperforming assets into capital to fund future development of LTE and other network upgrades. I say underperforming because wireless operators weren't very good tower operators despite the best of intentions. (T-Mobile Towers will likely disagree with me on this and they may be the exception.) The better question is whether the operators should have conveyed these assets to smart tower companies who now take their pound of flesh for each modification. That's an entirely another question.
In terms of major deals in the future- nothing like the previous blockbuster deals with AT&T and Verizon but there will be smaller portfolios available. Nonetheless, if the underlying question is whether there will be an opportunity for inorganic growth in the US by the towercos in towers, the answer is not likely.
If you want to know the specific numbers of towers still in operator's hands, we can be retained for a bespoke research project to identify those numbers.