Answers

Jul 08, 2015 - 08:14 AM
Radio, TV, microwave and cellular waves comprise a portion of the electromagnetic band to the right of visible light in the chart below. The chart depicts the electromagnetic spectrum from the, highest energy/shortest wavelength at the left, to the lowest energy/longest wavelength towards the right. (Image courtesy of NASA.gov)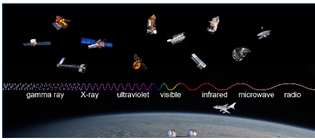 If we examine a small portion of the electromagnetic frequency that only relates to radio waves, in detail, the frequency chart looks like this: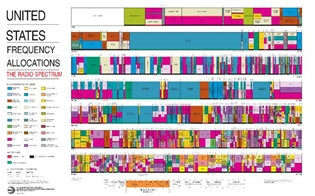 While pretty to look at, this rather complicated chart indicates what blocks of the radio waves or spectrum the Federal Communications Commission (FCC) allows wireless carriers and broadcasters (among other users) to operate on.
The FCC only allows a finite number of radio licenses in a given geographic area. The geographic areas surround large cities and populations in the US and are called markets. For example the Baltimore/Washington, DC market, the Boston Market, the Philly Market, the Atlanta Market.

If AT&T owns the maximum number of licenses the FCC will allow in a market, then how can AT&T more fully serve the demands of their customers? AT&T can't buy more licenses, but they can buy or merge with a smaller company called Cricket or Leap wireless and as a result use the AT&T and Cricket licenses in the geographic area.

As a landowner, this means when companies buy each other and merge that the larger or "buying" company will re-vamp their coverage plans and patterns in an area, based on the combined amounts of spectrum between the two companies. The buying company will then consider which site leases to keep and which site leases to terminate. Overlapping sites or sites on the same structure may be the first sites to be terminated as the buying company can potentially add equipment to their site that covers the spectrum range they just obtained from the merger, thus negating the need for the separate site or lease area that was occupied by the company that was purchased.